Developing a new app or establishing a new *startup? Want to make your app addictive-like Clash Royal? Want to make it 'Fun and Sticky' for your users like Waze?
Want to Level-up your employees and make them more engaged, creative, and productive like League of Legends / CS: Go eSports team players?
We will be happy to consult you on strategy, and the right gameful design and dev for your enterprise, services and products.
Among our clients:

Gamification for Startups & Brands
We offer startups an exclusive track and discounts to utilize our GamefulHeroes skills and advantages. We work with the best gamification and gameful content platforms vendors in the world, to get you the best ROI and ROE solution.
Our Gameful Design framework process (see below) aim is to level up your business results, ROI (Return on Investment) and ROE (Return on Engagement). Use our gamification expertise to development your gamification SDK solution. Alternatively, we can assist you in picking the right existing solution on the market.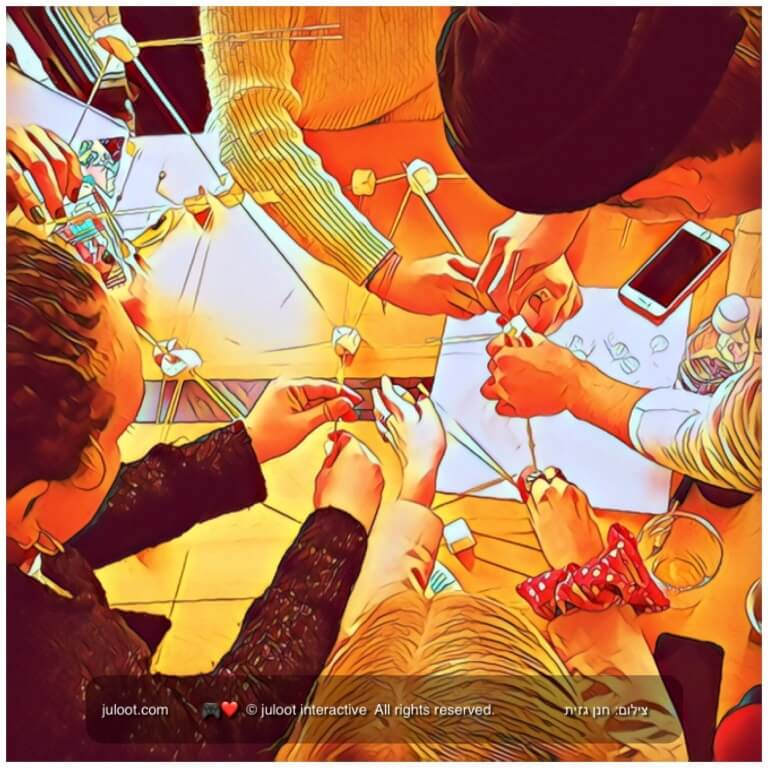 Start Gamify with Us today! It's only 🦸‍♂️💬 One Click Away
The Gameful Design Work Process
Our consulting is based on a game-thinking design process (GDP). It consist of five iterative phases which are built to reach your business objectives, ROI (Return on Investment) and ROE (Return on Engagement).
*Note:
In real-life consulting practice, it is hard to tell when one phase stops and the next starts. Developed by juloot founder Dr. Elhanan Gazit Ph.D.. our GDP is a working framework, which helps us process effectively, analyze and think better.
#1 Discover
Discover: Our Gameful design process starts with helping you define your business goals, over all strategy and knowing your players. We listen and observe to discover:
1. What are your deep needs and what do you have? (Resources, Limitations)
3. Who are your players and what would you like to level up?
5. What is your timetable for reaching your project's goals?
#2 Define
Define: We will conduct a SWOT analysis (Strengths, Weaknesses, Opportunities, and Threats) of current gamification solutions and technologies. Next, we show you the GamefulHeroes space which includes possible trajectories and ways to reach your project's objectives.
#3 Design
Design: We design the gamification engine, a prototype which includes the micro-gameful interactions, mechanics and dynamics, benchmarks, and matrix.
#4 Develop
Develop: We develop the gameful framework engine and repeat the design process if necessary for fine-tuning.
#5 Deploy
Deploy: We advise and assist in the deployment of the gamification framework on your site, then continuously monitor and analyze players' behavior. We level up and scale up according to your project's objectives.
Let's Game! It's only 🦸‍♂️💬 One Click Away
Dr. G. juloot Founder is a Gaming+ Gamification and Metaverse Expert. Adviser, and Mentor of top enterprise, high-tech companies, and startups. Based on his rich field and academic expertise, he has developed a Gameful design mindset, which gives executives a solid framework and insights on how to boost results with designing Epic UX/ CX.