We designed and crafted a mobile game "Explore the City" for the foursquare international day. The goal of the location based game was put by the City Mayor:
We want to promote local fashion stores and businesses around our main city Boulevard and to increase the awareness of teens to our local heritage places.
To meet this challenge we design 4X4 tasks and mission around 16 businesses and 16 heritage points of interest. 32 POI in total.
Starting at the City Center square near the City Hall, the game was played in teams of friends and families.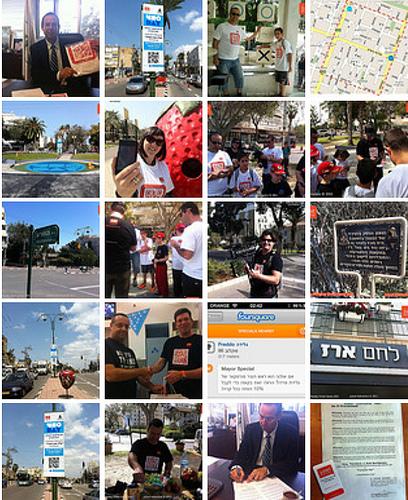 Client:
Ramat-HaSharon City
Platform:
foursquare app, iOs, Amdroid, Street game, location based game, reward and points sys.
Like our City Streets Mobile Game app?  Get'in touch with us